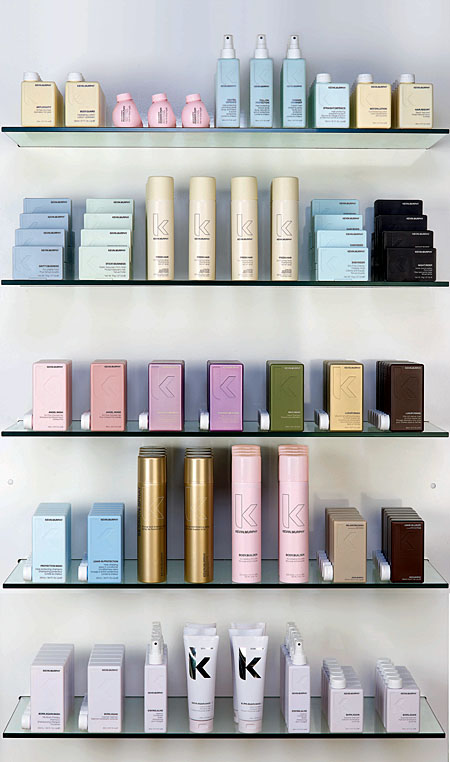 Products

The KEVIN.MURPHY line was created by Kevin (originally form Australia) to meets his needs as an editorial hairstylist.
Unsatisfied with the performance of mainstream hair products, Kevin recognized the need for WEIGHTLESS products that provided performance, strength and longevity to support today's ever changing looks.
Born from the same philosophy as skin care and inspired by nature's best, the KEVIN.MURPHY line is an indulgence of runway looks and natural aromatherapy catered for every hair type.
The products are made from renewable and sustainable resources whenever possible, using pure essential oils, plant extracts and natural anti-oxidants.
Our commitment and passion to create quality hair care products that guarantee reliability and effectiveness.
All KEVIN.MURPHY products are sulphate and paraben free.
www.kevinmurphy.com.au
KEVIN.MURPHY'S honey-based COLOR.ME hair color me line with naturally-derived ingredients NOW AVAILABLE AT JENNIFER'S HAIR BOUTIQUE!



Rusk's philosophy is to recognize the needs of today's stylist and to meet those ever-changing needs, with the most advanced, cutting-edge tools, techniques, education. Rusk creates products and services that inspire a continuous change of environment, and to harness pioneering technology that will continue to create and improve products, tools, and services.
Rusk is FASHION-CULTURE-ATTITUDE
www.rusk1.com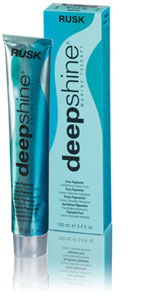 Rusk Deepshine Colour™
By harnessing the newest technology direct from Italy, Rusk is able to meet and exceed the needs of the hair colour market. With the use of micro pigment technology, compressed formula technology and bio-marine extracts, Rusk Deepshine Bio-Marine Therapy Pure Pigments Conditioning Cream Colour is able to get maximum grey coverage, one-step high-lift blonding, colour that does not fade, colour that is easy to use and formulate and vibrant red tones, all the while maintaining the integrity of the hair with incredible shine.
Deepshine colour gives you all of this with the ability to achieve both demi-permanent and permanent results.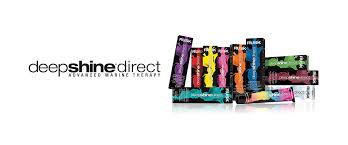 Rusk Deepshine Direct Colour Line
Optical color shock for maximum impact. Intense Micro Pure Pigment Technology saturates hair with intense, vibrant color. Intense Micro Pure Pigment Technology saturates hair, leaving it looking and feeling healthy. The unique cream formula allows multiple colors to be precisely applied across the same strand, without bleeding, to create unique stacking effects. Apply direct from the tube. Ammonia free. PPD free. Pure Creativity. Pure Artistry. Unlimited Possibilities!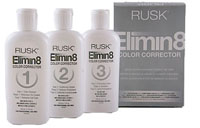 Elimin8™ Colour Corrector
Rusk Elimin8™ Colour Corrector gently reverses the oxidative colour process by shrinking the colour molecules so colour can be removed safely and effectively by merely shampooing the hair.


A break-through product that safely eliminates breakage from chemical services and leaves hair stronger and healthier!